Paradigm Cleaning Solutions offers an all in one approach to residential cleaning services executed by qualified and trained professionals
Call us today at 586-604-7340 to get started
Our Latest Cleaning Projects
We aim to continually add new professional cleaning services in order to provide the best in residential home cleaning in the Metro Detroit area.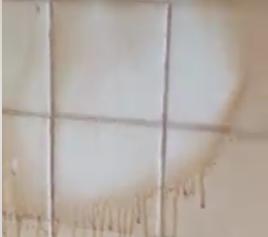 An example of our professional solutions breaking down Tar, Nicotine, and Grease on contact from a porcelain kitchen wall. We specialize in restoring surfaces back to a like new condition. Can we help...
Read what a few of our satisfied clients have to say
When quality and honesty are prime considerations you can't go wrong with Paradigm cleaning.
-Extremely professional
We just recently listed our house and had them come in and clean before! FANTASTIC job!! House looks brand new! Thank you Vic!
-Amazing work!
We love the work they do for us. We have 3 young boys and they can tear our place up. Paradigm always comes in and does a fantastic job!
-Love the service
Vic and his crew did a great job!
-fantastic
Big shout out to Vic Sarpolus and Paradigm Cleaning. My clients could not stop talking my about how the whole house just SHINES! Perfect move-in gift for your buyers!
-Excellent service